A Boy Named Charlie Brown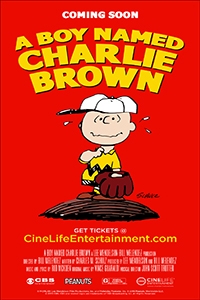 When Charlie Brown enters the school spelling bee, the doubtful and openly honest Lucy predicts his abject humiliation. But with the help of his best friend Linus and loyal dog Snoopy, Charlie Brown sets out to surprise his detractors in order to attend the national spelling bee in New York City.
Runtime1 hr. 26 min.
CastPeter Robbins, Pamelyn Ferdin, Glenn Gilger, Andy Pforsich
Director Bill Melendez
Genre Family
ReleaseAugust, 18th 2019
Rated