Hairspray 35th Anniversary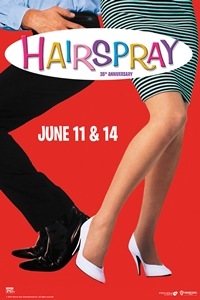 Hairspray: It's Baltimore, 1962, and a rebellious teenager with the biggest bouffant on the block attempts to win the coveted "Miss Auto Show" crown as she fights against racial discrimination in this film created and directed by John Waters and featuring Divine in his/her last role.
Runtime1 hr. 42 min.
CastSonny Bono, Ruth Brown, Divine
Director John Waters
Genre Musical
ReleaseJune, 11th 2023
Rated