It's Christmas Again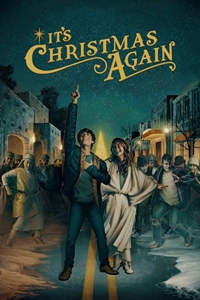 Christmas Eve takes an unexpected turn for Jake Young (Lawson Touliatos) when a skateboarding accident lands him in a field outside Bethlehem on the night that Jesus was born. Coming this Christmas season, IT'S CHRISTMAS AGAIN is a modern-day musical for the whole family. ement of compassion towards those in need and inspiring a city.
Runtime1 hr. 45 min.
CastLawson Touliatos, Leela Owen, Dimitri Mareno
Director Sandra Martin
Genre Musical
ReleaseNovember, 29th 2022
Rated