Spider-Man: No Way Home (Re-Release)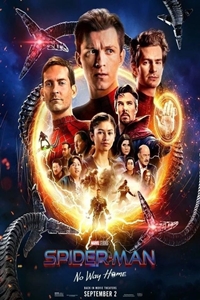 For the first time in the cinematic history of Spider-Man, our friendly neighborhood hero's identity isrevealed, bringing his Super Hero responsibilities into conflict with his normal life. When he enlists Doctor Strange's help to restore his secret, the spell tears a hole in their world, releasing the most powerful villains who've ever fought a Spider-Man in any universe.
Runtime2 hr. 37 min.
CastTom Holland, Zendaya, Benedict Cumberbatch, Jacob Batalon
Director Jon Watts
Genre Action/Adventure
ReleaseSeptember, 2nd 2022
Rated