NT Live: Prima Facie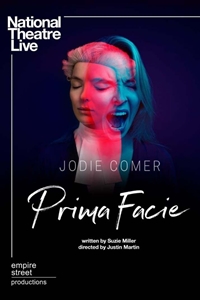 Tessa is a thoroughbred. A young, brilliant barrister who loves to win. She has worked her way up from working class origins to be at the top of her game; defending; cross examining and lighting up the shadows of doubt in any case.
Runtime1 hr. 53 min.
CastJodie Comer
Director Justin Martin
Genre Program
ReleaseJuly, 21st 2022