Star Trek: The Motion Picture - The Director's Edi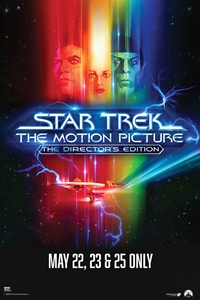 Director Robert Wise's definitive vision has been meticulously restored and remastered with enhanced visual effects. This bold adventure launched one of the longest running movie franchises of all time and features the cast of the original STAR TREK series.
Runtime2 hr. 16 min.
CastWilliam Shatner, Leonard Nimoy, DeForest Kelley
Director Robert Wise
Genre SciFi/Fantasy
ReleaseMay, 22nd 2022