Betty White: A Celebration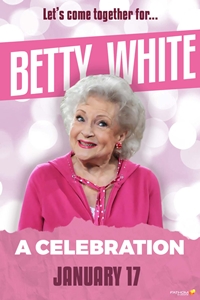 This celebration of America's sweetheart is an opportunity to remember Betty White's amazing life and career. It's a time to come together and enjoy Betty's classic moments on The Golden Girls, SNL, Hot in Cleveland, The Proposal, and The Mary Tyler Moore Show, among others.
Runtime1 hr. 40 min.
CastBetty White, Ryan Reynolds, Carol Burnett, Valerie Bertinelli
Director Steven J. Boettcher
Genre Documentary
ReleaseJanuary, 17th 2022