Buried: The 1982 Alpine Meadows Avalanche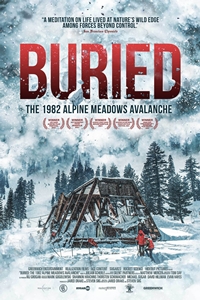 A motley crew of ski patrollers living the 80's outdoorsman's dream face a reckoning with
mother nature when an avalanche rips through their Lake Tahoe mountain resort, leaving eight people unaccounted for, and a desperate search as a winter storm rages for days.

Runtime1 hr. 40 min.
CastJim Plehn
Director Jared Drake, Steven Siig
Genre Documentary
ReleaseSeptember, 30th 2022