Bolshoi Ballet: Swan Lake Encore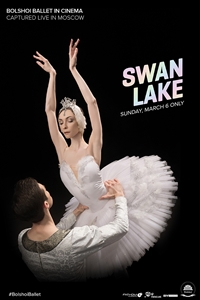 The legend of the enigmatic swan-woman set to Tchaikovsky's masterpiece of a score is ballet's most beloved production in the classical canon. The Bolshoi Ballet's Swan Lake exemplifies the dramatic tension and heart-stopping beauty with prima ballerina Olga Smirnova leading the cast, as sensational as the black swan as she is poignant as white swan.
Runtime2 hr. 35 min.
Genre Program