Bolshoi Ballet: The Nutcracker Encore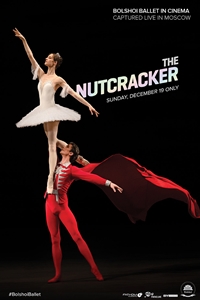 The exceptional score by Tchaikovsky, brought to life by the legendary Bolshoi Ballet dancers in The Nutcracker, will captivate the hearts of the whole family. Experience this holiday classic on the big screen as they travel on a magical journey of their dreams.
Runtime2 hr. 15 min.
Genre Program
ReleaseDecember, 19th 2021