The Metropolitan Opera: Fire Shut Up In My Bones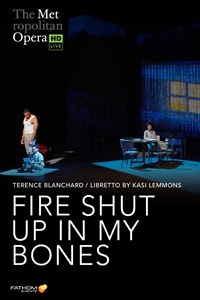 The first opera by a Black composer presented on the Met stage and featuring a libretto by filmmaker Kasi Lemmons, this opera tells a poignant and profound story about a young man's journey to overcome a life of trauma and hardship.
Runtime3 hr. 15 min.
Genre Program
ReleaseOctober, 23rd 2021