God's Not Dead: We the People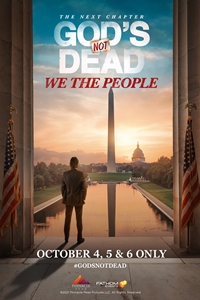 After a judge orders a homeschool co-op to put their children in public school or be fined, Reverend Dave and members of his congregation travel to Washington D.C. to defend not only their rights, but the rights of all people.
Runtime1 hr. 31 min.
CastDavid A.R. White, William Forsythe, Isiah Washington, Antonio Sabato Jr.
Director Vance Null
Genre Drama
ReleaseOctober, 4th 2021
Rated