My Neighbor Totoro - Studio Ghibli Fest 2021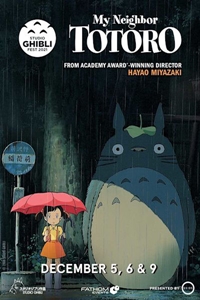 From the legendary Studio Ghibli, creators of Spirited Away and Ponyo, and Academy Award-winning director Hayao Miyazaki, comes a classic tale of magic and adventure for the whole family. Join Totoro, one of the most beloved characters in animation, on a delightful journey in the countryside.
Runtime1 hr. 40 min.
Director Hayao Miyazaki
Genre Program
ReleaseDecember, 5th 2021
Rated