National Theatre Live: Follies (2021 Encore)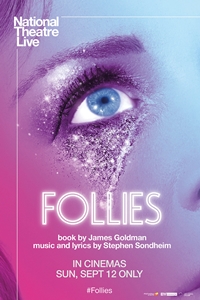 Tracie Bennett, Janie Dee and Imelda Staunton play the magnificent Follies in this dazzling production. Featuring a cast of 37 and an orchestra of 21, Stephen Sondheim's legendary musical was directed by Dominic Cooke (The Courier) and filmed live on the London stage at the National Theatre in 2017. 
Runtime2 hr. 20 min.
Genre Program
ReleaseSeptember, 12th 2021