Mrs. Harris Goes to Paris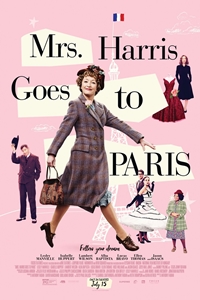 In partnership with the House of Dior, Mrs. Harris Goes To Paris tells the story of a widowed cleaning lady in 1950s London who falls madly in love with a couture Dior dress. She works, starves and gambles to raise the funds, then embarks on a life-changing adventure in Paris.
Runtime1 hr. 55 min.
CastJason Isaacs, Rose Williams, Lesley Manville, Isabelle Huppert
Director Anthony Fabian
Genre Drama
ReleaseJuly, 15th 2022
Rated