Gintama THE VERY FINAL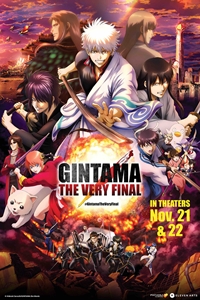 This is the actual ending.The countdown to destruction has begun! All will join to reclaim an Edo in grave peril! Earth is facing its darkest days, and the members of the Odd Jobs must come together to save it from an otherworldly menace.
Runtime1 hr. 45 min.
CastTomokazu Sugita, Daisuke Sakaguchi, Rie Kugimiya, Koichi Yamadera
Director Chizuru Miyawaki
Genre Animation
ReleaseNovember, 21st 2021