42nd Street - The Musical (2020 Encore)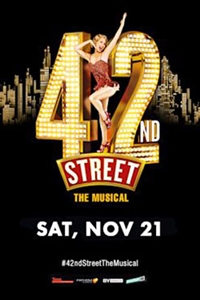 42nd Street the legendary Tony and Olivier Award winning "Best Musical" is a heart-warming, family-friendly comedy, featuring exceptional tap routines and classic songs such as "We're in the Money", "Lullaby of Broadway", "42nd Street" and "About a Quarter to Nine". Captured live from the London stage.
Runtime2 hr. 35 min.
Genre Program
ReleaseNovember, 21st 2020