Stevie Nicks 24 Karat Gold The Concert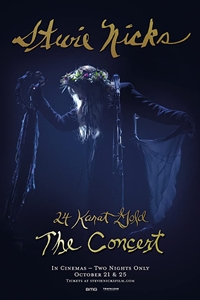 A concert performance by the woman with one of the most recognizable voices in music history. Stevie's string of hit songs as a solo artist and as a part of rock legends Fleetwood Mac has provided the soundtrack of our lives.
Runtime2 hr. 15 min.
CastStevie Nicks
Director Joe Thomas
Genre Program
ReleaseOctober, 21st 2020