Fiddler on the Roof (1971) presented by TCM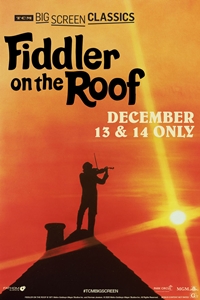 In a picturesque Ukrainian village lives Tevye, an impoverished milkman with five unmarried daughters. But family troubles will soon become insignificant. Tevye and his family are faced with the choice of losing their lives or losing their homeland...
Runtime3 hr. 10 min.
Genre Program
ReleaseDecember, 13th 2020