My Hero Academia: Heroes Rising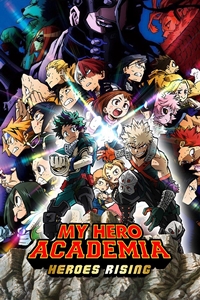 Class 1-A visits Nabu Island where they finally get to do some real hero work. The place is so peaceful that it's more like a vacation - until they're attacked by a villain with an unfathomable Quirk! His power is eerily familiar, and it looks like Shigaraki had a hand in the plan.
Runtime1 hr. 44 min.
CastDaiki Yamashita, Nobuhiko Okamoto, Ayane Sakura, Yuki Kaji
Director Kenji Nagasaki
Genre Animation
ReleaseFebruary, 26th 2020
Rated