Lupin III: The First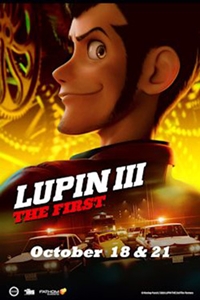 The iconic "gentleman thief" Lupin III returns in an action-packed, continent-spanning adventure, as Lupin III and his colorful underworld companions race to uncover the secrets of the mysterious Bresson Diary, before it falls into the hands of a dark cabal that will stop at nothing to resurrect the Third Reich.
Runtime1 hr. 33 min.
CastTatsuya Fujiwara, Suzu Hirose, Kiyoshi Kobayashi, Kan'ichi Kurita
Director Takashi Yamazaki
Genre Program
ReleaseOctober, 18th 2020