Depeche Mode: Spirits in the Forest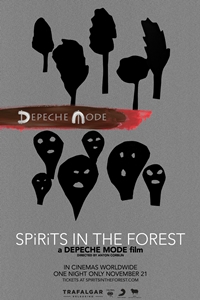 This new visually-striking film, directed by award-winning filmmaker and longtime artistic collaborator Anton Corbijn, captures the energy and spectacle of the band's performance from the tour along with a deeper look into how their music and shows have been woven into the fabric of their fans' lives.
Runtime1 hr. 35 min.
CastDepeche Mode
Director Anton Korbijn, Pasqual Gutierrez
Genre Program
ReleaseNovember, 21st 2019
Rated