Warren Miller's Timeless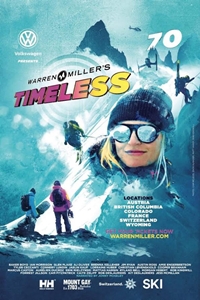 The only constant is change, but the spirit of winter is eternal. Enjoy a special screening of Warren Miller's new film Timeless, presented by Volkswagen, as we celebrate 70 years of ski cinematography and travel with top athletes across the globe to renowned mountain locations.
Runtime1 hr. 40 min.
CastAmie Engerbretson, Connery Lundin, Jonny Moseley, Glen Plake
Director Chris Patterson
Genre Documentary
ReleaseFebruary, 21st 2020
Rated