Jay & Silent Bob Reboot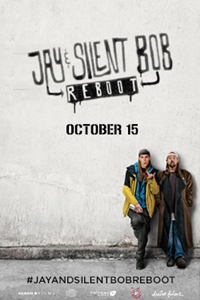 Saban Films and Fathom Events bring Jay and Silent Bob back to the big screen in the long-awaited Jay and Silent Bob Reboot! The first night of this exclusive sneak preview will feature an introduction from Kevin Smith and an exclusive poster!
Runtime1 hr. 35 min.
CastKevin Smith, Jason Mewes, Chris Hemsworth, Rosario Dawson
Director Kevin Smith
Genre Program
ReleaseOctober, 15th 2019
Rated