Is it Wrong... Arrow of the Orion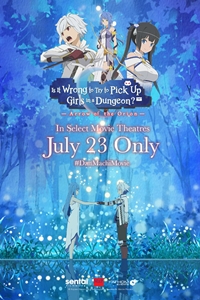 Is It Wrong to Try to Pick Up Girls in a Dungeon?: Arrow of the Orion hits the big screen for a subtitled premiere event from Fathom Events and Sentai Filmworks. This one-night only event also features a retrospective look back at the franchise.
Runtime1 hr. 35 min.
CastYoshitugu Matsuoka, Inori Minase
Director Katsushi Sakurabi
Genre Program
ReleaseJuly, 23rd 2019