Kinky Boots the Musical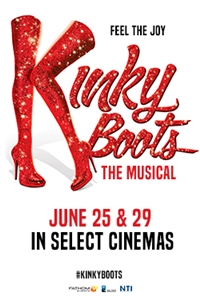 Tony Award winning musical, Kinky Boots, comes to the big screen for the first time ever. Based upon true events, this huge hearted hit tells the story of two people with nothing in common - or so they think. - June 25 and 29 only.
Runtime2 hr. 15 min.
CastKillian Donnelly, Matt Henry
Director Brett Sullivan, Jerry Mitchell
Genre Program
ReleaseJune, 25th 2019