What We Left Behind: Star Trek DS9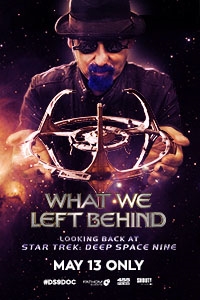 Fathom Events and Shout! Factory have joined forces to bring What We Left Behind: Looking Back at Star Trek: Deep Space 9 to theatres for one night. Take an in-depth look at this beloved show, its fans, and its ongoing appeal to Trekkers of all ages.
Runtime2 hr. 10 min.
CastIra Steven Behr, David Zappone
Director Ira Steven Behr
Genre Program
ReleaseMay, 13th 2019