42nd Street - The Musical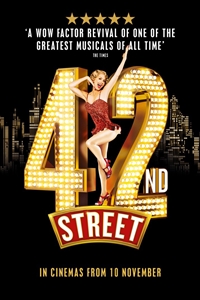 One of Broadway's most classic and beloved tales, 42nd Street, comes to the big screen in the largest ever production of the show. The musical tells the story of Peggy Sawyer, a talented young performer with stars in her eyes who gets her big break on Broadway - May 1 only.


Runtime2 hr. 55 min.
Director Mark Bramble, Ross MacGibbon
Genre Program
ReleaseMay, 1st 2019