Code Geass: Lelouch of the Re;surrection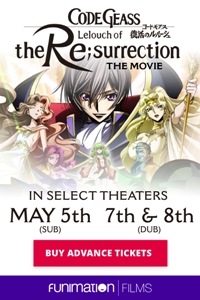 He gave up his life to save the world and protect the ones he loved. The day Lelouch vi Brittannia fell was the day this war-torn world found peace. Now, as his friends work to keep the peace, a terrorist attack could risk everything. Can the brilliant tactician outwit death and save them all? Or will Lelouch's legacy fall here?
Runtime1 hr. 52 min.
CastYukana, Takahiro Sakurai, Tetsu Shiratori
Director Goro Taniguchi
Genre Animation
ReleaseMay, 5th 2019
Rated