The Least of These: The Graham Staines Story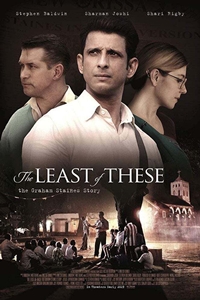 As life in rural India disintegrates in the late 1990s, journalist Manav Banerjee moves to the town of Orissa in hope of a better life. When speculation mounts that local Australian missionary Graham Staines is illegally proselytizing leprosy patients, Manav agrees to investigate undercover for the newspaper.
Runtime1 hr. 52 min.
CastSharman Joshi, Shari Rigby, Manoj Mishra, Prakash Belawadi
Director Aneesh Daniel
Genre Drama
ReleaseFebruary, 1st 2019