BTS World Tour Love Yourself in Seoul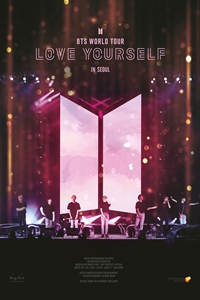 Shot at the Olympic Stadium in Seoul during the BTS WORLD TOUR 'LOVE YOURSELF', an exclusive screening of the most sought-after concert of 2018 hits movie theaters nationwide for a one-day-only event on January 26. This event will bring fans together to celebrate the seven members of the global boyband and their unprecedented international phenomenon.
Runtime2 hr. 10 min.
CastRM, jin, SUGA, j-hope
Genre Program
ReleaseJanuary, 26th 2019