A Silent Voice: The Movie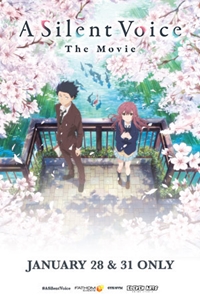 Fathom Events and Eleven Arts bring this tale of redemption back to theaters for two-nights. Shoya Ishida seeks to make amends for pain he caused as a child, but the accepting your own faults is hard, and letting others do the same is even harder.
Runtime2 hr. 25 min.
CastShoya Ishida, Shoko Nishimiya
Director Naoko Yamada
Genre Program
ReleaseJanuary, 28th 2019