Godfather: Part II 45th Anniversary (1974) present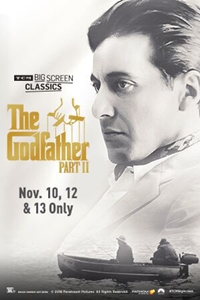 Fathom Events, TCM and Paramount Pictures present The Godfather Part II, returning to cinemas for a special three-day event! Francis Ford Coppola continues his epic Godfather trilogy with this saga of two generations of power within the Corleone family.
Runtime3 hr. 40 min.
Genre Program
ReleaseNovember, 10th 2019