Once Upon A Deadpool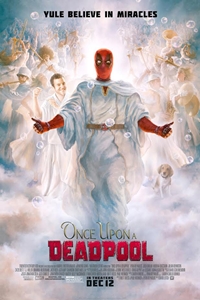 A Deadpool fairy tale that gives zero F's.

To kick off the holidays, Twentieth Century Fox presents ONCE UPON A DEADPOOL. The originally R-rated DEADPOOL 2 has been revamped, renamed and re-released in theaters for a limited run with a PG-13 rating. The only f-word in this film is Family.
Runtime1 hr. 59 min.
CastRyan Reynolds, Josh Brolin, Morena Baccarin, Julian Dennison
Director David Leitch
Genre Comedy
ReleaseDecember, 12th 2018