Scary Stories to Tell In The Dark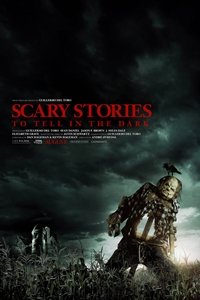 Inspired by one of the most terrifying book series of all time, SCARY STORIES TO TELL IN THE DARK follows a group of teens who must solve the mystery surrounding a wave of spectacularly horrific deaths in their small town.
Runtime1 hr. 51 min.
CastZoe Colletti, Michael Garza, Austin Abrams, Gabriel Rush
Director Andre Ovredal
Genre Horror
ReleaseAugust, 9th 2019
Rated