Dragon Ball Z: Saiyan Double Feature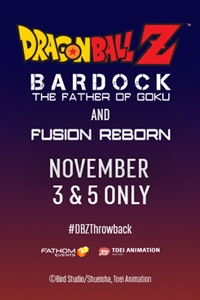 Your favorite Dragon Ball Z movies are coming to the big screen for the first time! Fathom Events and Toei Animation bring the remastered English dub of Bardock - The Father of Guko and Fusion Reborn to theaters for two days on November 3 and 5 only.
Runtime1 hr. 45 min.
Genre Program
ReleaseNovember, 3rd 2018