Bill & Ted Face The Music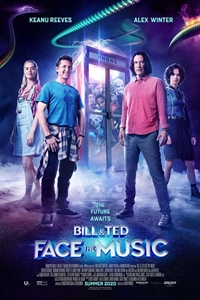 The stakes are higher than ever for Bill and Ted. Yet to fulfill their rock and roll destiny, the now middle aged best friends set out on a new adventure when a visitor from the future warns them that only their song can save life as we know it.
Runtime1 hr. 18 min.
CastKeanu Reeves, Alex Winter, Samara Weaving, Brigette Lundy-Paine
Director Dean Parisot
Genre Comedy
ReleaseSeptember, 25th 2020
Rated