The Hate U Give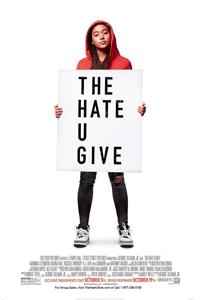 Starr Carter is constantly switching between two worlds: the poor, mostly black, neighborhood where she lives and the rich, mostly white, prep school she attends. The uneasy balance between these worlds is shattered when Starr witnesses the fatal shooting of her childhood best friend Khalil at the hands of a police officer.
Runtime2 hr. 12 min.
CastAmandla Stenberg, Regina Hall, Russel Hornsby, K.J. Apa
Director George Tillman, Jr.
Genre Drama
ReleaseOctober, 5th 2018
Rated