Fast & Furious Presents: Hobbs & Shaw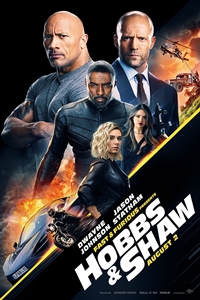 When cyber-genetically enhanced anarchist Brixton gains control of an insidious bio-threat that could alter humanity forever, the two sworn enemies Hobbs & Shaw will have to partner up to bring down the only guy who might be badder than themselves.
Runtime2 hr. 16 min.
CastDwayne Johnson, Jason Statham, Idris Elba, Vanessa Kirby
Director David Leitch
Genre Action/Adventure
ReleaseAugust, 2nd 2019
Rated