La boda de Valentina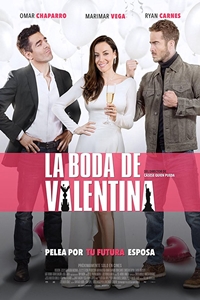 Valentina seems to have the perfect life in New York, with a perfect job and a perfect boyfriend, Jason Tate far, far away from her scandalous political family in Mexico. When Jason proposes to her and wants to go to home to meet the family she has been keeping a secret, her two worlds clash.
Runtime1 hr. 39 min.
CastOmar Chaparro, Marimar Vega, Ryan Carnes
Director Marco Polo Constandse
Genre Comedy
ReleaseFebruary, 9th 2018