The Call of The Wild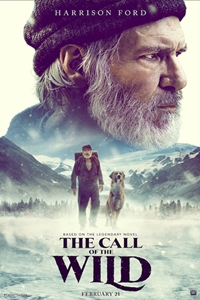 Adapted from the beloved literary classic, 20th Century Fox's THE CALL OF THE WILD vividly brings to the screen the story of Buck, a big-hearted dog whose blissful domestic life is turned upside down when he is suddenly uprooted from his California home and transplanted to the exotic wilds of the Alaskan Yukon during the Gold Rush of the 1890s.
Runtime1 hr. 45 min.
CastHarrison Ford, Dan Stevens, Karen Gillan, Cara Gee
Director Chris Sanders
Genre Drama
ReleaseFebruary, 21st 2020
Rated