Teen Titans GO! to the Movies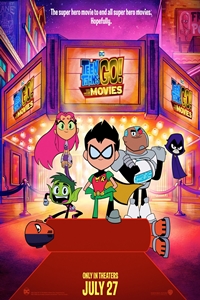 It seems to the Teens that all the major superheroes out there are starring in their own movies everyone but the Teen Titans, that is! But de facto leader Robin is determined to remedy the situation, and be seen as a star instead of a sidekick. If only they could get the hottest Hollywood film director to notice them.
Runtime1 hr. 28 min.
CastGreg Cipes, Scott Menville, Khary Payton, Tara Strong
Director Aaron Horvath, Peter Rida Michail
Genre Animation
ReleaseJuly, 27th 2018
Rated