The Nutcracker and the Four Realms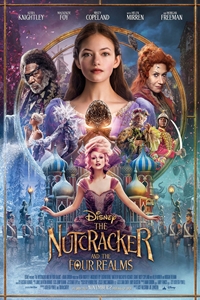 All Clara wants is a key that will unlock a box that holds a priceless gift from her late mother. A golden thread leads her to the coveted key, which promptly disappears into a strange and mysterious parallel world. It's there that Clara encounters a soldier named Phillip, a gang of mice and the regents who preside over three Realms. Clara and Phillip must brave the ominous Fourth Realm to retrieve Clara's key and hopefully return harmony to the unstable world.
Runtime1 hr. 39 min.
CastKeira Knightley, Mackenzie Foy, Helen Mirren, Morgan Freeman
Director Lasse Hallström
Genre Action/Adventure
ReleaseNovember, 2nd 2018
Rated