Justice League in 3D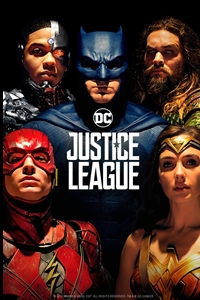 Fueled by his restored faith in humanity, Bruce Wayne enlists the help of his newfound ally, Diana Prince, to face an even greater enemy. Despite the formation of this unprecedented league of heroes - Batman, Wonder Woman, Aquaman, Cyborg and The Flash - it may already be too late.
Runtime1 hr. 59 min.
CastBen Affleck, Amy Adams, Henry Cavill, Jason Momoa
Director Zack Snyder
Genre Action/Adventure
ReleaseNovember, 17th 2017