Thank You For Your Service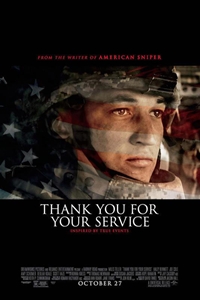 THANK YOU FOR YOUR SERVICE follows a group of U.S. soldiers returning from Iraq who struggle to integrate back into family and civilian life, while living with the memory of a war that threatens to destroy them long after they've left the battlefield.
Runtime1 hr. 49 min.
CastHaley Bennett, Amy Schumer, Miles Teller, Joe Cole
Director Jason Hall
Genre Drama
ReleaseOctober, 27th 2017