Just Getting Started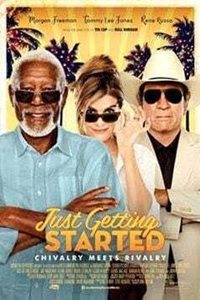 In this raucous comedy, Duke (Freeman) is the freewheeling manager of a luxury Palm Springs retirement resort known as Villa Capri. Duke's the big man on campus, until charming former military man Leo (Jones) arrives and threatens to become the new alpha male. When regional director Suzie (Russo) also shows up to look into some improper finances, both men turn on the charm to assert their status as top dog.
Runtime1 hr. 31 min.
CastMorgan Freeman, Tommy Lee Jones, Rene Russo
Director Ron Shelton
Genre Action/Adventure
ReleaseDecember, 8th 2017