Jumanji: Welcome to the Jungle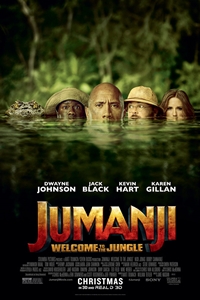 When they discover an old video game console with a game they've never heard of, they are immediately thrust into the game's jungle setting, into the bodies of their avatars. What they discover is that you don't just play Jumanji - Jumanji plays you.
Runtime1 hr. 58 min.
CastDwayne Johnson, Jack Black, Kevin Hart, Karen Gillan
Director Jake Kasdan
Genre Action/Adventure
ReleaseDecember, 20th 2017
Rated