God's Not Dead: A Light in Darkness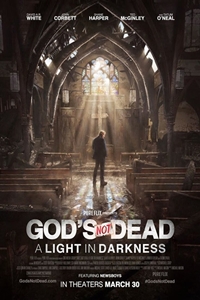 A church destroyed. A congregation silenced. A relationship shattered. After a deadly fire rips through St. James Church, Hadleigh University leaders use the tragedy to push the congregation off campus, forcing the church to defend its rights and bringing together estranged brothers for a reunion.
Runtime1 hr. 46 min.
CastJennifer Taylor, John Corbett, Ted McGinley, Tatum O'Neal
Director Michael Mason
Genre Drama
ReleaseMarch, 30th 2018