Thor: Ragnarok in Disney Digital 3D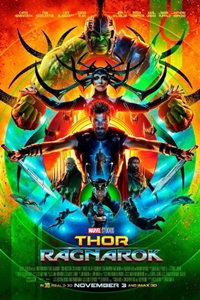 In Marvel Studios' Thor: Ragnarok, Asgard is threatened but Thor is imprisoned on the other side of the universe without his hammer and to escape and save his home world he must fight his former ally and fellow Avenger - the Incredible Hulk!
Runtime2 hr. 10 min.
CastChris Hemsworth, Tom Hiddleston, Cate Blanchett, Idris Elba
Director Taika Waititi
Genre Action/Adventure
ReleaseNovember, 3rd 2017