LEGO Ninjago Movie (Summer Kids Shows)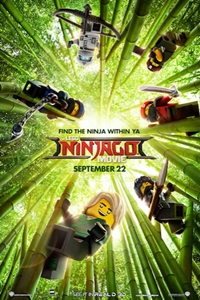 The battle for NINJAGO City calls to action young Master Builder Lloyd, aka the Green Ninja, along with his friends, who are all secret ninja warriors. Led by Master Wu, they must defeat evil warlord Garmadon, The Worst Guy Ever, who also happens to be Lloyd's dad.
Runtime1 hr. 41 min.
CastDave Franco, Justin Theroux, Fred Armisen, Abbi Jacobson
Director Charlie Bean
Genre Animation
ReleaseJuly, 9th 2018